About David Parry
Place your trust in employment lawyer David Parry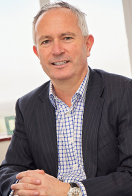 David Parry graduated with a Law with French degree from Leicester and Strasbourg Universities. He qualified as a solicitor in 1989 and has specialised in employment law ever since, first at Cole & Cole (now Blake Morgan) moving on to Mallam Lewis & Taylor, where he became a partner in 1995 and who merged with Darbys (now Knights) in 1999. Until 2013, David was the Head of the Employment Team at Darbys and took the team on to become one of the best regarded in Oxford and the Thames Valley.
Why instruct David Parry?
It goes without saying that David is extremely well qualified to help you with your employment queries. Yet what makes David different is his openness and friendliness, and his ability to connect with his clients, both as individuals and professional organisations. His approach is jargon free, easy to understand, and his fees provide outstanding value for money. He is fair and honest, and his aim is to always resolve your employment challenges positively. David offers:
Almost 30 years' employment law experience – For almost three decades, David has advised businesses and individuals in every aspect of employment law. In Legal 500 (an online law firm ranking service) David is quoted as being "very knowledgeable and clear in his advice". In another lawyer ranking service, Chambers & Partners, David is recognised as a notable practitioner and as a "formidable opponent on the contentious circuit".
A personal service – A common complaint from clients who use larger employment law firms is that they are passed on to other employment lawyers to deal with their issue, often without their consent or even being asked beforehand. David works entirely by himself, so is able to deal personally with each matter for every single client.
Value for money – Despite being a leader in his field, David's rates are typically 15-20% lower than specialist employment solicitors in Oxford and 40-50% lower than specialist employment solicitors in the City of London. His charging structure is completely transparent. For his business clients, David offers a range of retainer schemes that are tailored to their specific requirements and he also offers a range of fixed-price services. With David's invoices there are no nasty surprises.
To speak to David call 01993 848247 or email on david@parryemploymentlaw.com